We have 12 rock kits available for educators and outreach coordinators to incorporate into their class and events. Below are PDFs of the rocks within each kit and description of each sample. We invite you to browse the collection and let us know if you have any questions. For those running the activity for the first time, you will need to request the "Impactites ##" kit. The kits from individual structures should only be requested if you have experience with impactites and the impact cratering process.
Please click here to request a rock kit. The rock kits are leased free of charge; however, shipping and handling fees apply.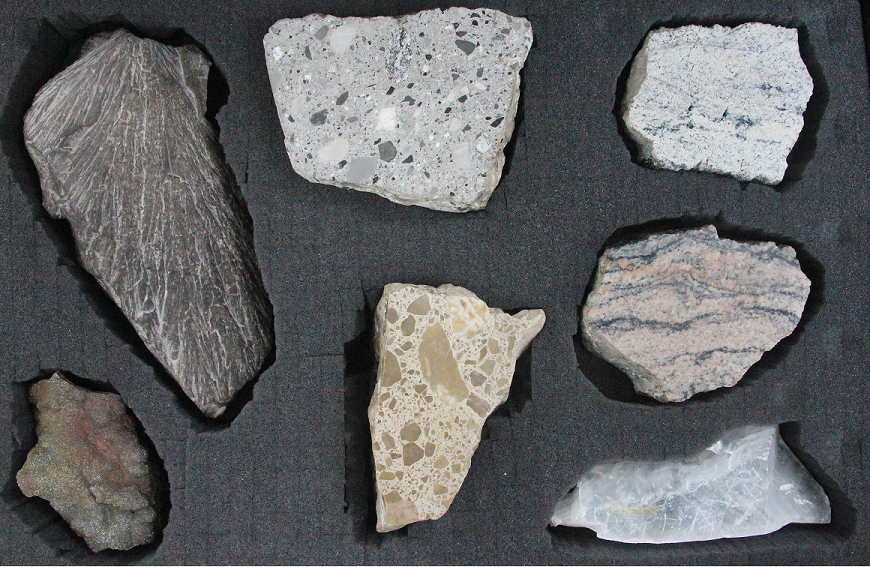 Example of a rock kit you can request.